A Year in Review
Our GOAL is to build a fully equipped health center in this village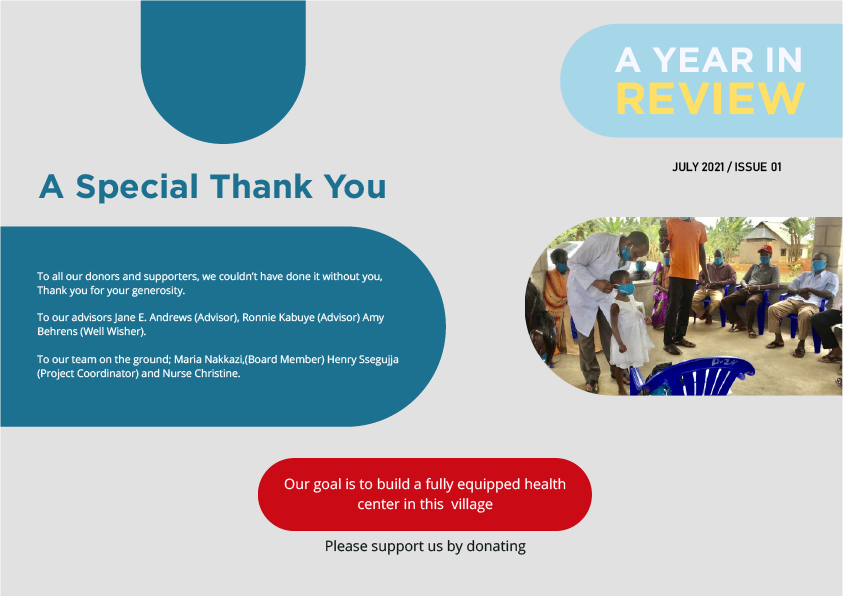 GCHAWO 2021 Bake sale
2021 Bake sale fundraiser!
We would like to take a moment and express our tremendous gratitude to everyone who helped make it a success, you are awesome!
YOU ARE TRULY MAKING A DIFFERENCE
We'd like to extend special thanks to:
Everyone who generously donated.
Anyone who invited friends to participate.
Our bakers, the newton Baha'i children class, and the peace makers
we could not have done it without you
Health Charity out reach
Community health outreach in Musaka Uganda!